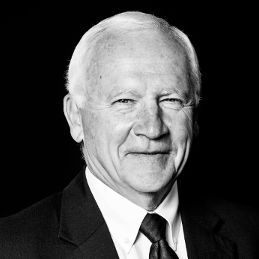 Read Bio
E. Eugene Yaw graduated from Montoursville High School, attended Bucknell University, and earned degrees from Lycoming College and the American University School of Law, Washington, D.C. He is a U.S. Army veteran, who enlisted as a private and went on to graduate from the United States Artillery and Missile Officer Candidate School in Fort Sill, Oklahoma. He served an overseas tour of duty as an artillery officer and was honorably discharged as a 1st Lieutenant. A former law clerk for the late President Judge Charles F. Greevy, Attorney Yaw also served 17 years as solicitor to the Lycoming County Commissioners. He is a member of the Lycoming Law Association, Pennsylvania Bar Association, Pennsylvania Association for Justice, and Board of Directors of Lycoming Law Association Foundation, Inc., and a former member with 17 years of service to the Board of Directors of Susquehanna Legal Services. Attorney Yaw was named the 2004 Pennsylvania County Solicitor of the Year. He received the 2010 Distinguished Citizen of the Year Award from the Susquehanna Council, Boy Scouts of America, the 2011 Lycoming College Alumni of the Year Award and the 2011 CAPPA Community Partner Award. In 2012, he received the Israel Unity Award from the Pennsylvania State of Israel Bonds. He is also a member and chairman of the Board of Directors of the Pennsylvania College of Technology. Elected to the Pennsylvania State Senate in 2008, Senator Yaw serves as Chairman of the Environmental Resources and Energy Committee. He serves as Vice Chairman of the Agriculture and Rural Affairs Committee. He is also a member of Appropriations, Banking and Insurnace, Judiciary, Law and Justice and the Majority Policy Committees. In addition, he is Chairman of the Center for Rural Pennsylvania, a joint legislative agency of the Senate and House of Representatives dedicated to the research of rural issues. He is a member of the Environmental Quality Board, a member of the Pennsylvania Aggregate Advisory Board and a member of the Chesapeake Bay Commission.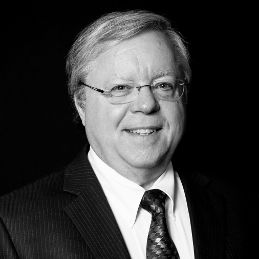 Robert A. Eckenrode
Retired
Read Bio
Bob Eckenrode concentrates his practice in the fields of civil litigation and primarily represents employers in workers' compensation matters and individuals and corporations in civil defense litigation. He has extensive experience in the field of workers' compensation and represents a variety of employers and insurance companies. He also has conducted seminars on Pennsylvania workers' compensation for Penn State University Continuing Education Department, Pennsylvania Bar Association, Chambers of Commerce and various vocation/rehabilitation companies. In the area of civil defense litigation, he has handled trials at the state and federal court levels as well as appellate cases before the Pennsylvania Commonwealth, Superior and Supreme Courts. Bob is a volunteer to a number of non-profit organizations donating his time, resources, and legal advice. He is a member of the Pennsylvania Bar Association, Pennsylvania Defense Institute, and the Lycoming Law Association. A graduate of the Indiana University of Pennsylvania (1977), Bob received his law degree from Dickinson School of Law in 1980. He is admitted to local, state, and appellate courts, as well as the United States District Court for the Middle District and Eastern District of Pennsylvania and the United States Third Circuit Court of Appeals. He and his wife, Linda, are the parents of two sons, and one grandson.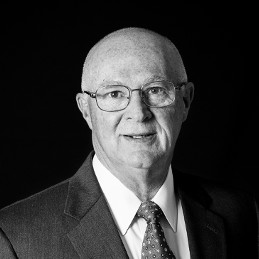 Read Bio
As counsel to the firm, David R. Bahl focuses his practice on the representation of both institutions and individuals in civil litigation with a primary concentration in the defense of physicians and hospitals in medical malpractice cases. He has extensive experience in the defense of general liability cases involving products liability, vehicular accidents, civil rights discrimination, including actions brought by students against institutions of higher education. For over thirty years he has represented numerous hospitals and physicians in professional negligence matters. He also provides general legal advice to volunteer and non-profit organizations.Mr. Bahl is a certified mediator and a member of the Middle District of Pennsylvania Panel of Mediators. He is a founding member of the Institutional Ethics Committee at Divine Providence Hospital (Susquehanna Health System); former long-term board member and President of Lycoming United Way; former member of the Board of Directors of Pennsylvania Defense Institute; and has served on the Board of Trustees of Wildwood Cemetery Company, as a board member and President to the Williamsport Symphony Orchestra, and as a trustee of, and legal counsel to, Lycoming College. Recent awards include recognition by the Central Penn Business Journal as one of Central Pennsylvania's Top Lawyers and designation as a Fellow by the Litigation Counsel of America, a Trial Lawyer Honorary Society. He was named to Best Attorneys in Pennsylvania, 2012, and Best Lawyers in America 2014. Mr. Bahl was also recognized by Martindale-Hubbell for having achieved an AV rating for twenty-five consecutive years. Mr. Bahl is a graduate of Rutgers University (1968) and the University of Pittsburgh School of Law (1972). He and his wife, Suzanne, are the parents of two children: Derek, Penn State – Dickinson Law School 2001; and Emily, Cornell University School of Law 2004.